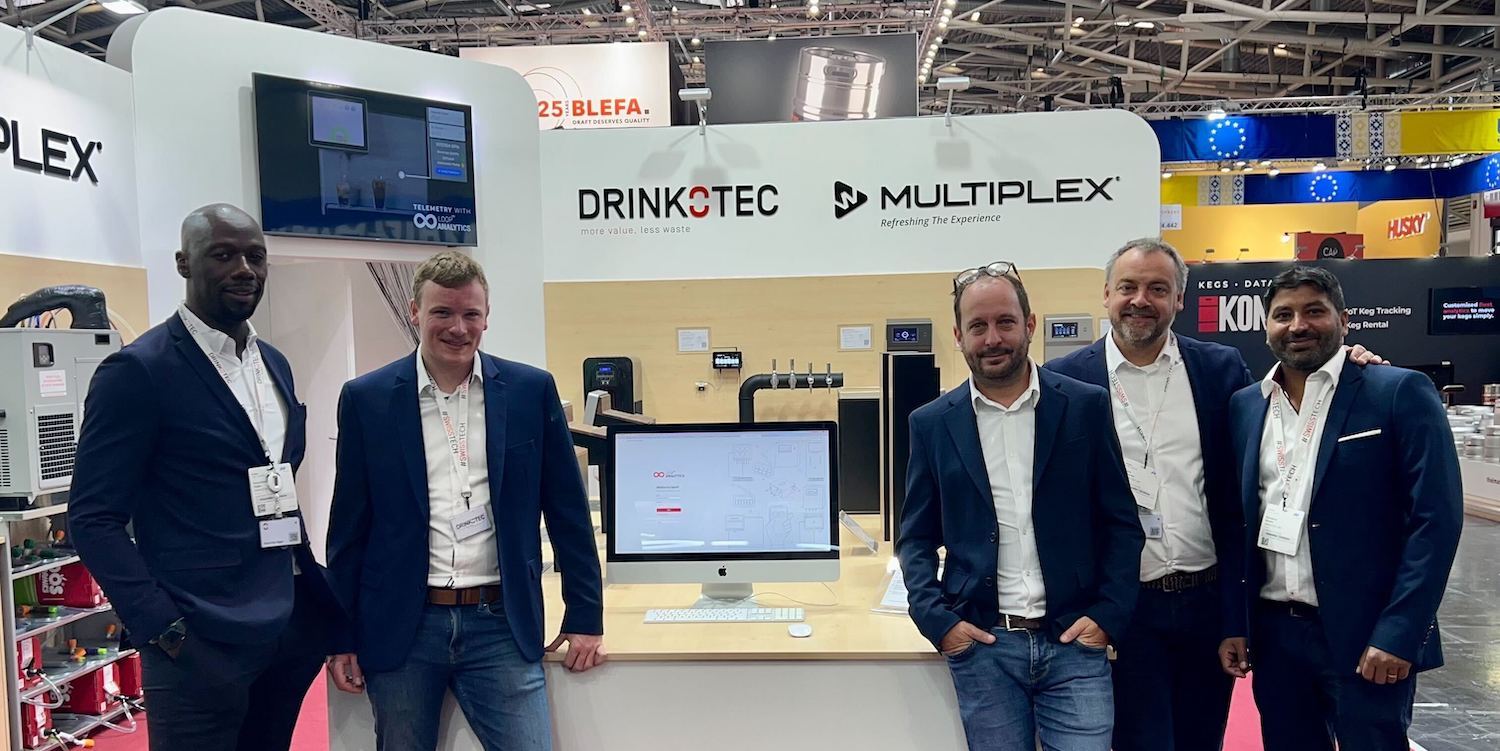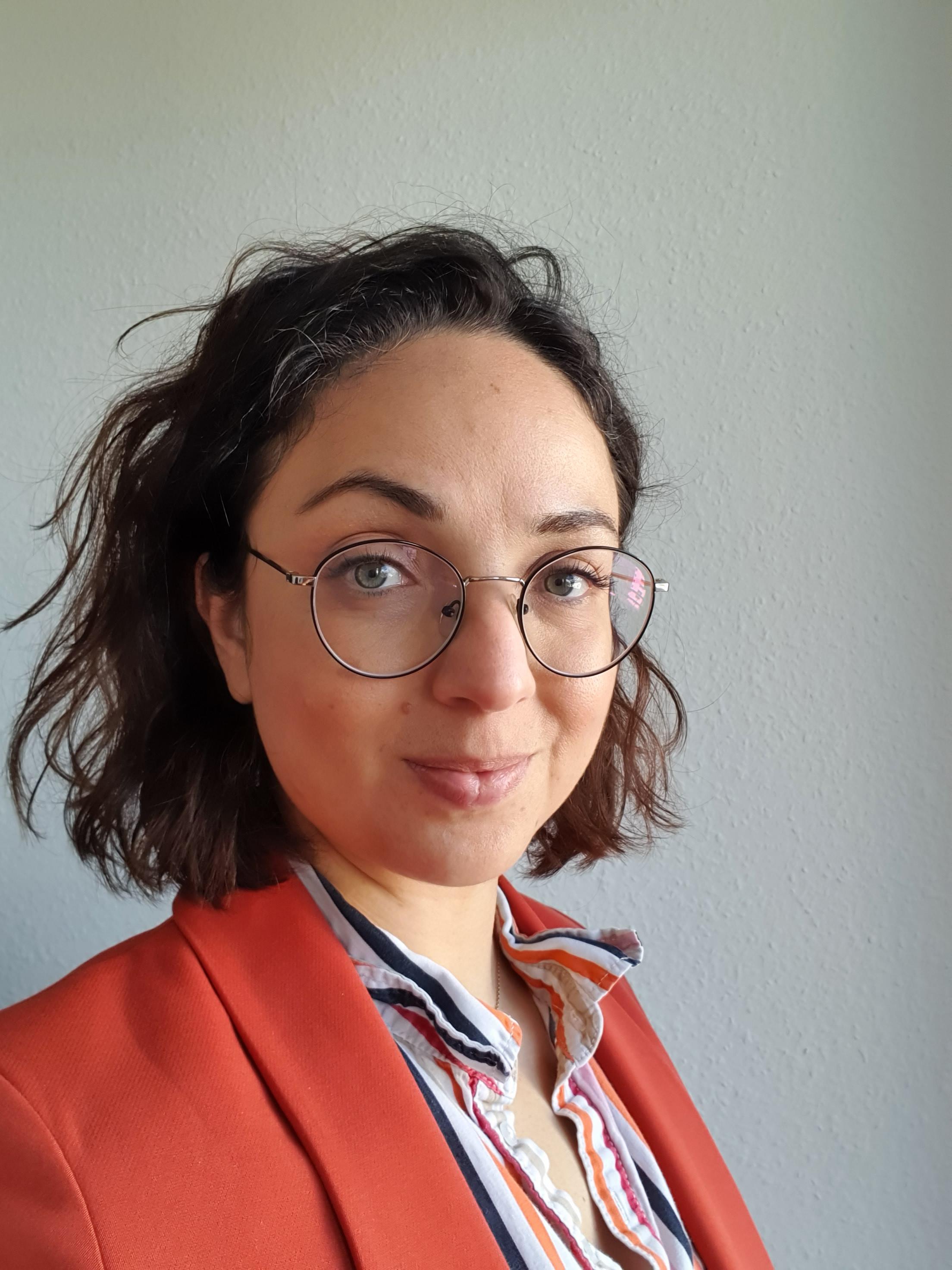 This year we attended Drinktec, an exhibition dedicated to the beverage and liquid food industry.
What are the reasons to attend Drinktec?
Simply because this fair is THE biggest fair in our industry.
For over 60 years, every 4 years, this colossus has been held in Germany, in Munich.
On the visitors' side:
Who better than Drinktec to talk about Drinktec[1]?
Inspiring
International
Success-oriented
Future-oriented
Open to all
Dynamic
Connected
On the exhibitor side, the figures are quite clear:
Drinktec is THE international exhibition by excellence, nearly 40% of the visitors come from countries outside Europe.
It is an unparalleled opportunity to expand your connections internationally.
For the 2017 edition, Drinktec advanced the following figures[2]:
51% Contract conclusion during the fair
74% Establishing new business relations
77% Preparing future business transactions
89% Fostering existing business relations
Regarding the 2022 edition, the managing director responsible for the event, Dr. Reinhard Pfeiffer, explained before the exhibition[3]:
"After we had to postpone drinktec from 2021 to 2022, the anticipation of the exhibitors is huge, which is reflected in the positive responses. Everyone is really excited to be able to present their products to customers from all over the world live here in Munich again at last.

Of course, the past two years have also left their mark on this industry. Nonetheless, we are expecting around 1,000 exhibitors that will be showcasing their innovations and solutions along the entire value chain in a total of 12 halls on our exhibition grounds. And if our conversations with our customers are anything to go by, they will have lots to show off."
As Dr. Reinhard Pfeiffer tells us, the last few years have been tough for our industry. Nevertheless, Drinktec has managed to raise 5 million funds [4] and to use these complicated pandemic years to develop and improve its next generation of connected beverage dispensers.
Drinktec was for us the opportunity to show, as it was the case for almost all exhibitors, our latest innovations and the result of these years of development.
It was with great pride, after months of work, that from September 12 to 16, we joined the more than 1,000 exhibitors from 55 different countries[5], divided among the 12 halls of the site.
Ready to welcome the 50,000 visitors from 169 countries.
Our experience as exhibitors
So we have worked hard over the past few years, but we didn't always work alone.
One word is absolutely essential in the Drinkotec culture: PARTNERSHIP.
It was obvious to us that we had to share this experience with our partner: MULTIPLEX BEVERAGE one of the 11 brands of the giant Welbilt.
Our collaboration with Multiplex has resulted in a highly innovative solution that we had the pleasure to unveil at the trade fair.

But we will talk about it in more detail later....
How we prepared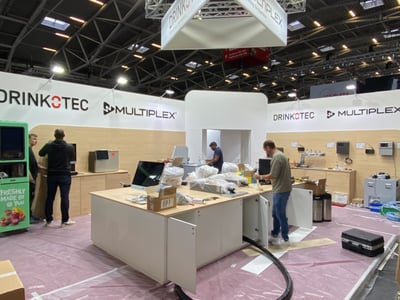 Drinkotec_Booth set-up_Drinktec2022
Transporting, installing and testing are all part of the Exhibition Experience.
Testing? Yes, testing, because all our solutions are connected to our LOOP360 beverage analysis platform, which provides information in real time. It would have been nonsense for us to present such innovative solutions that would not have been in operating condition.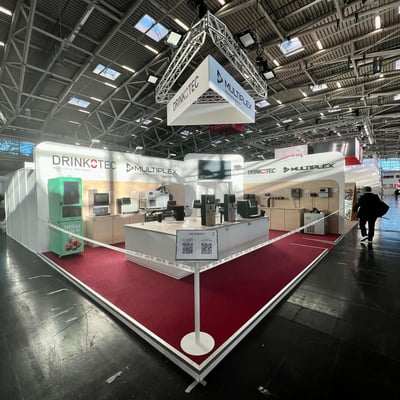 Drinkotec_Booth_Drintek2022
Thanks to the efforts of all Drinkotec employees and our partner Multiplex, the teams present at the fair were fully prepared for the opening of one of the biggest events in the sector.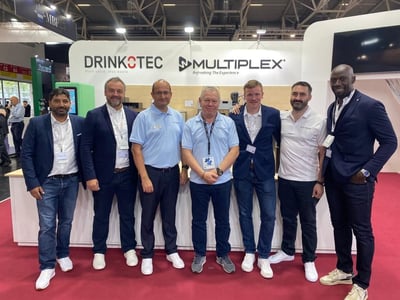 Drinkotec x Multiplex_Drinktec2022 : Emmanuel Etienne, Cyrille Le Terrien, Marc Le Belleguy, Alexander Jung, Lukas Reuther, Martin Radcliffe, Franck-Eric Flegbo

Boosted to the max, in 5 days, we had the pleasure to receive 200 visitors from 43 different countries on our booth, a real opening to the world and a great platform for:

The launch of our latest products: Neo, Vision PX, Drafter and Pulse Inside.
The exhibition of the rest of our connected portfolio
Drinkotec's solutions exhibited:
Self-Service Experience
NEO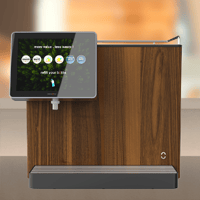 The ultimate Postmix dispenser with built-in cooler. This all-in-one countertop unit is the ideal solution if you want to gain more storage space. No additional equipment required. Compact and powerful, its 12" screen offers a unique customer experience and allows for the broadcasting of marketing and sales content when it is on standby.

VISION PX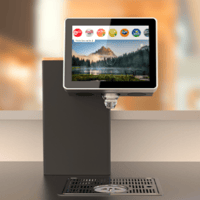 Up to 8 different ingredients in this Postmix Design dispenser. Use its screen as an advertising platform when it is on standby. Replacing the bottle fridge with a Postmix solution saves money, energy and is a more sustainable solution.
THE WALL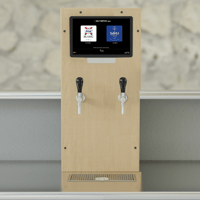 This Premix dispenser can be equipped with RFID technology (payment with employee card, customer card, bracelet...) or with our contactless payment solution BevPay (QR Code, Credit Card with MyPos). Ideal in crowded establishments to avoid waiting at the bar and rediscover conviviality and sharing.
---
Behind the bar experience

DRAFTER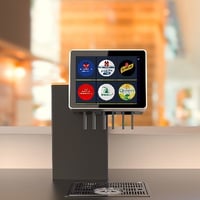 A Postmix dispenser with up to 6 configurable drinks. Control the entire beverage dispensing process, from payment to pouring, by connecting to the Lightspeed payment system. Serve multiple drinks at the same time while reducing your environmental footprint.
MANHATTAN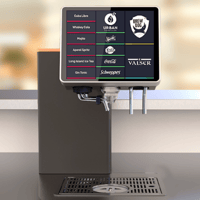 In crowded establishments, you can count on the help of this "chef", its speed, precision and flow rate of up to 450 cocktails per hour. Up to 6 Postmix flavors + 2 distinct Premix noses + 6 mixing nozzles.
---
In the cellar
BEERMAX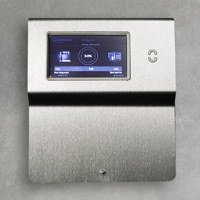 Connected to the Lightspeed POS system, this device allows, thanks to its two service modes, to control and authorize the dispensing of beer in the points of sale, in real time, remotely. Whether in locked valve mode (waiting for pouring authorization from the cashier) or in open valve mode, the Beermax adapts in one click to your immediate work reality.
KEG CHANGER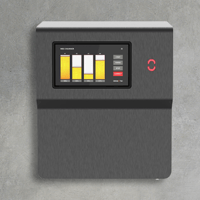 Save time and money using the Keg Changer. With up to 4 drums connected, it switches from one to another when the previous one is empty. No more downtime when a keg is empty. Viewing the level of the connected kegs allows you to anticipate the need to resupply and change kegs.
---
Telemetry
PULSE INSIDE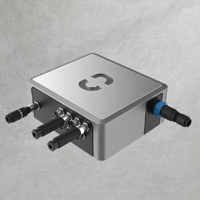 This small and incredibly discrete telemetric box is placed directly in the cooler. Control the quality of the drinks, the quality of the cleaning, calculate the volumes served... all the Data you need to ensure an impeccable service to your clients and customers.
CELLAR PULSE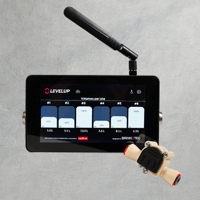 Cellar Pulse is a telemetric box that can measure up to 4 temperatures and 4 pressures.
LEVELUP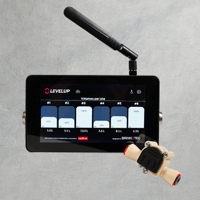 LevelUp is a wine and beer lines counter. It can count up to 6 lines simultaneously, and it also monitors up to 2 temperature measurements and 1 pressure measurement.
---
As mentioned earlier in this article, «all our solutions are connected to our LOOP360 beverage analysis platform, which provides information in real time».

And LOOP360 was really THE star product of this 2022 edition of Drinktec for us. IoT has become the central element of all our developments. And it was a perfect fit with the spirit of the fair.

As reported on the Drinktec website, one of the « …four main topics have been identified which will shape the industry in the years to come – including in terms of investment decisions» is : Digital Solutions & Digital Transformation.

The IoT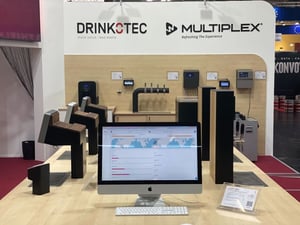 With our solutions up and running, for 5 days we relentlessly measured, poured, tested, presented.

And in 5 days we were able to demonstrate the power of our solutions and the importance, the necessity, of the IoT in the beverage operations world.

Some figures:
We collected, processed and displayed on the platform:

3125 events coming from different temperature & pressure sensors
4099 events specifically from the Pulse Inside
1823 pouring events

of various beverages (Premix and Postmix) among which

251

correspond to

orders generated

thanks to the connection between our solutions and the

POS Lightspeed technology

That's a total of 257 liters of beverages poured on our booth in 5 days.
Click here to know more about LOOP360
What is our conclusion?

Let's hear from those who spent 5 days at the fair.
Franck-Eric Flegbo (CEO - Drinkotec)
"This past week has been unbelievable and above expectations as the market has very well received all our latest innovations. But most important, we have created more opportunities, partnerships & relationships with people as passionate and dedicated as us to help solve the beverage industry global challenges.

Together with all these people across Europe, Middle East, Africa, North America, Latin America, Asia, Pacific, anything is possible now. The movement is on.

Let's celebrate the fantastic progress done and focus on the next milestones of our journey."
Martin Radcliffe (Product Sales Manager - Multiplex)
"Probably my most notable beverage exhibition of all the years I've been attending. There's a lot for us to do now!"
"It's been none stop! I was worried there were no seats but in all honesty even if there were we would not have had time to sit in them."
A huge thank you to all the Drinkotec employees who worked to make this participation a success
"To all the divisions, Design, Engineering, Marketing, Sales, Technical, Customer Care, Supply, Purchasing, Manufacturing, Finance, Business Intelligence, I want to say a BIG THANK YOU for the work, the accomplishments and the passionate love and energy you put in your daily efforts and dreams."
Franck-Eric Flegbo.
SEE YOU IN 4 YEARS!
---
Sources:
[1] https://drinktec.com/en/visitors/information/good-reasons-to-attend/
[2] https://drinktec.com/en/trade-fair/information/facts-figures/visitor-exhibitor-profiles/
[3] https://drinktec.com/en/press/newsroom/press-releases/detail/three-questions-for-dr-reinhard-pfeiffer.html
[4] https://agefi.com/actualites/entreprises/drinkotec-leve-5-millions-de-francs-pour-son-developpement-numerique
[5] https://drinktec.com/en/press/newsroom/press-releases/detail/global-economic-summit-of-the-beverage-and-liquid-food-industry.html